We are pleased to provide articles, studies, and other analyses of trends regarding Boomers, intergenerational connections or communal transformation. Please send us information you would like to share as we build an easily accessible library for all, to use. In addition, follow us for the latest articles and ideas about Boomers: @B3Platform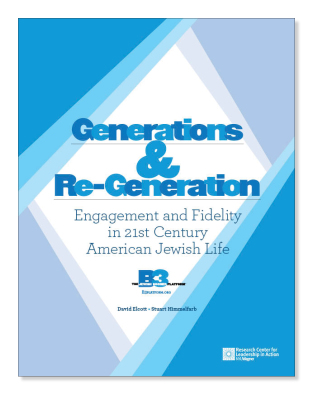 B3's national survey was released in September 2014. Our initial goal was to explore generational similarities and differences and, thereby, change the conversation about aging and Boomer engagement. As we dove into the results, we encountered issues that shed light on challenges facing the Jewish community's sustainability. In a landscape characterized by a dizzying rate of change and countless ways to connect and gain access to information, activities, organizations, and like-minded people, terms like affiliation, membership, and community take on new meaning. Explore these issues--and our recommendations--in this report and share your response using the dialog box on the home page.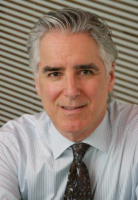 In this episode of the Seekers of Meaning Podcast, the guest is Stuart Himmelfarb, co-founder of B3/The Jewish Boomer Platform, discussing how to engage baby boomers in Jewish life.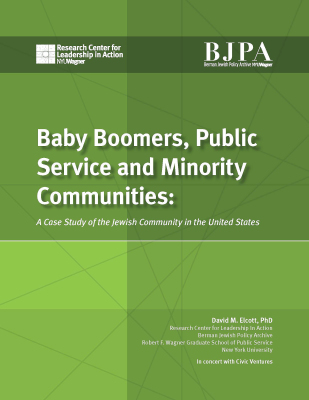 David Elcott conducted the first national survey and analysis of Jewish Boomers and encore careers. Its findings provided the impetus for creating B3.


As the Generational Winds Blow

This article, co-written by David Elcott and Stuart Himmelfarb, appeared in eJewishPhilanthropy on May 23, 2011. It addresses the trends affecting Boomers and intergenerational issues, as well as the challenge in getting these issues onto the agenda of local communities and funders.


Note to Jewish Organizations: Don't Forget the Boomers

This article appeared in the July 1, 2011, issue of The Jewish Week and was co-written by David Elcott and Stuart Himmelfarb. It reviews the current communal and organizational landscape, and the challenge of creating new models of engagement that respond to new trends affecting Boomers and related intergenerational issues. 

The July 14, 2011, edition of 
eJewishPhilanthropy
featured an important article entitled "Innovation at Any Age" which addressed the common linkage made between age and innovation (i.e., younger = innovator)...Instead, the authors note: "For us, what matters is the social entrepreneurial spirit – the courage to look at challenges with open minds and to propose creative, innovative solutions. And there is no age limit on that." This is an important conversation and 
we commented
on the key point (scroll down below the article to see our note.)



Audrey Lichter, "The Coming Boom"

Read an article by our friend and colleague, Audrey Lichter, executive director of Chai Mitzvah, which passionately argues for including Boomers and others who are older than "next gen" in our planning and programs.



Excellent article by Leisah Woldoff, Managing Editor, including this excerpt: "We're seeing the beginnings of recognition that not only [are boomers] a population that's worth engaging but [they also] are a population that might just drift away," Himmelfarb said. It's not necessarily a mass exodus of boomers running from the Jewish community, he explained, but more of a subtle drift away as they look for interesting things to do with their newly available time and desire to establish their legacy.